Have A Construction Project We Can Help With?
Specialists In Custom Construction Projects
Whatever it is that you're looking for, we have the experience, skills, and equipment to get the job done right.
Explore Recent Work
Browse Our Gallery Of Completed Projects To See For Yourself The Quality Of Our Work. Then Give Us A Call About Your Own Project!
Our Home Owners Say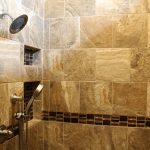 "Curtis and his crews do such quality work. They keep the project going to finish the job asap. Very pleased with outcome."
"Charter Homes helped me build my custom home and shop of my dreams. They went through every step of the process on my project from the layout on the property to the complete design of the home and shop. They went far and beyond and in quality on my custom home and shop. Charter Homes is the best in the Texoma area! Thanks Charter Homes!"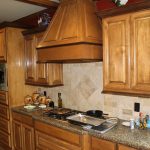 "Curtis and his crew are very deserving of praise! He was in constant contact with us during the entire process, letting us know decisions to be made and what was coming next which was a huge help making all the necessary decisions. Our home truly is amazing, well built and some place everyone is at home in. We are the envy of all our friends! Thanks Curtis and Charter Homes!!"
Curtis at Charter Homes built us a beautiful and well constructed home and attached shop. We started out wanting a barndominium, but decided we wanted a custom home instead. We brought our ideas to Curtis and he designed us an open concept home with a shop attached, thereby giving us a barndominium openness, but with the beauty of a custom home. Curtis was great to work with and he kept us informed through the whole process. His contractors are very good and Curtis expects perfection from them. We are extremely happy with our home and would definitely use Curtis and Charter Homes in the future.
Latest News
Charter Homes is a home builder and residential and commercial construction company in Kingston, Ok. We service Kingston and the surrounding Texoma and Lake Texoma Area. Below are links to some of our latest work, more information, and updates about our company and project. Please browse our website to learn more about us. We'd love to assist you in your next building project, whether it's a custom home, or a brand new shop building. We will handle just about any construction project you bring to us.
Welcome To Charter Homes! We are located in Kingston, Oklahoma. Charter Homes specializes in custom home building, residential construction, commercial construction, metal buildings, and metal building homes. We are delighted that you are checking out